What things do buyers like and make them return again? Buyers like email confirmation order. Yes, they will open it repeatedly, click on the link, and give the email priority in the inbox. In fact, a confirmation email can help online sellers to gain confidence and additional business.
About 64 percent of shoppers consider transactional email confirmation the most valuable messages in their inboxes, according to a whitepaper, email service provider, an order confirmation email also has a high degree of openness, 114.30 percent compared with the average level of openness between 13 and 14 percent for email marketing campaigns.
Order confirmation email has to be transactional. But this does not mean that online sellers can not cover information or even an offer intended to strengthen relationships with buyers and encourage additional purchases.
Order confirmation email is also the first touch point of purchase, also the first opportunity for sellers to adequately support the sale. It can be used to present policy recommendations and communicating the product, making it easier to find information about the status of orders, and can also be used as an opportunity to promote marketing.
Upgrade Purchasing Information
An order confirmation email in addition to informing your customer that the order has been received and your store will start the process of picking and packing of goods. But it can also build trust. When the order information of your online store is better, you show professionalism and trust.
Consider to show:
The order number;

Estimated delivery date, even before the item has been delivered;

A description of the item or items purchased;

Product prices and taxes;

Product photos;

Shipping costs;

Link to your return policy;

Customer service contact information, including phone numbers.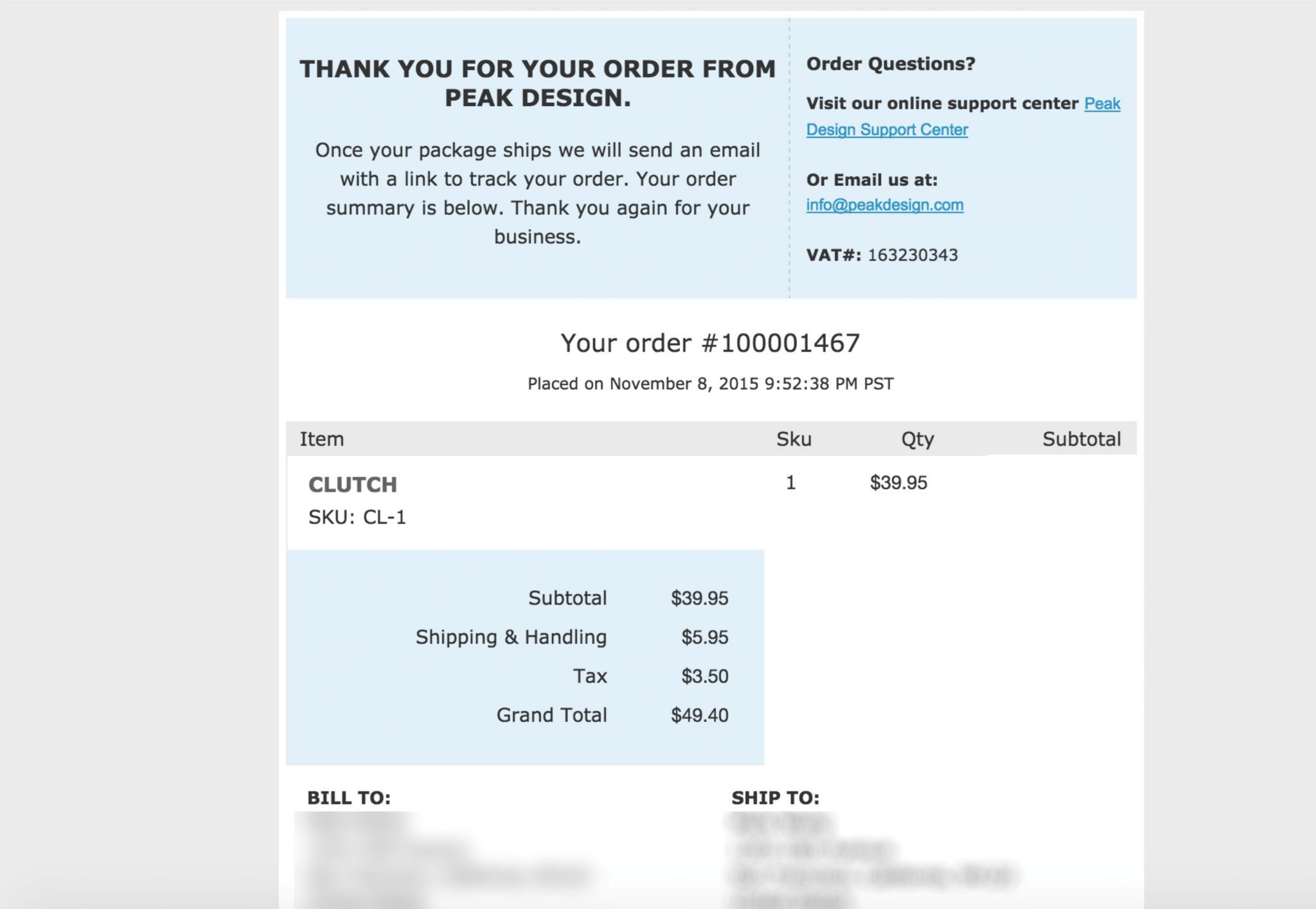 Confirmation of the order had to explain almost every aspect of the order. Making it a reference buyers can return whenever they have questions.
Fast Delivery
Order confirmation email of an online store is an analogy of the physical form of a receipt printed at the end of the transaction which is usually done by most people in the shop who do direct face to face interaction between buyer and seller.
In other words, speed is important. Try to convey this transactional messages in seconds.
Related Articles:
Relevant Product Recommendation Offers
Personalization is key to product recommendations in your order confirmation email. Thus, these recommendations should not be hard coded into the email.
Offer two or three suggestions of products based on shopper's order history and profile. This is not an upsell, where you offer a product similar to one that is purchased, but cross-sell, with the related item that complements the product purchased.
Consider the problems onsite, as well. Is your website showing some product recommendations during shopping or checkout? How do customers react to recommendation?
Do Not Treat Customers As If They Are New Buyers
To further enhance the order confirmation email message, try not to treat all customers equally. There is a difference between the first buyer with your regular customers.
Consider giving a different order confirmation email for repeated buyers. Thank them for their loyalty and offer them something special to come back. If your store is discounting a product, this may be a coupon code just for them. Or if the discount is not part of your business model, consider a free product or a specific service for regular customers.
Design for Mobile Devices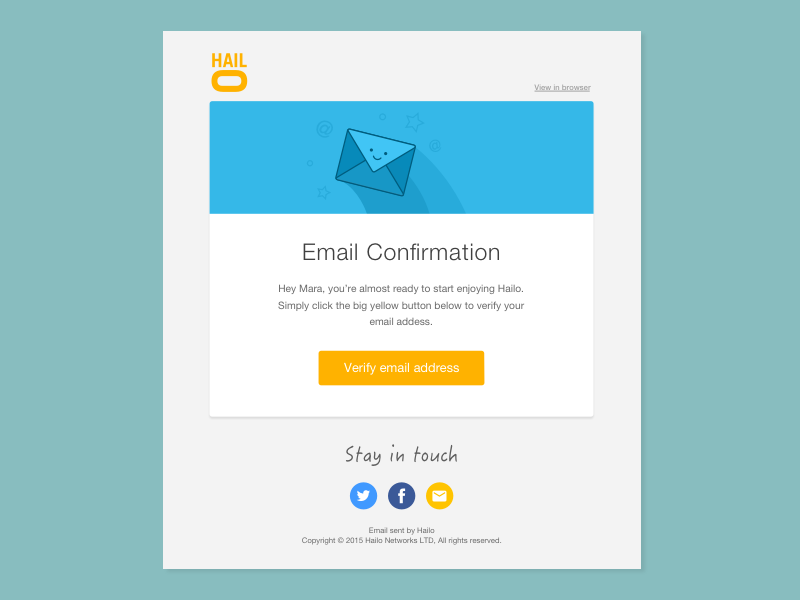 According to most surveys, 45-70 percent of the email message is read via a mobile device, therefore it is not wrong to make viewing an email message eye-catching in mobile. In fact, given the current state of the email marketing industry, the mobile phone is the first thing that has become a standard.
Make It Look Good
Finally, email confirmation order should look good. It needs to reflect your brand.
The formula for building loyalty and sell more with the order confirmation email is, first, to strengthen your confidence gained during the initial purchase and, secondly, to offer the opportunity to buy more through product recommendations.
Eye-Catching Email Design
A professional design implies professionality.
So, thats the tips to increase sales and build loyalty with email confirmation order, hope it helps to grow your business. Is there anything that we've missed or you maybe have another opinion regarding this? Leave in the comment below.
Need more information abou ecommerce tips and trick >Click Here<